Get Ready! is a work readiness training designed to prepare young people with the essential job skills needed to successfully land a job and to navigate the work environment. Get Ready! delivers a curriculum with a youth focus that creates a fun and engaging environment. Get Ready is also a prerequisite for those who desire to be a paid BrookLynk summer intern. The eligibility to become a paid summer intern can be found here.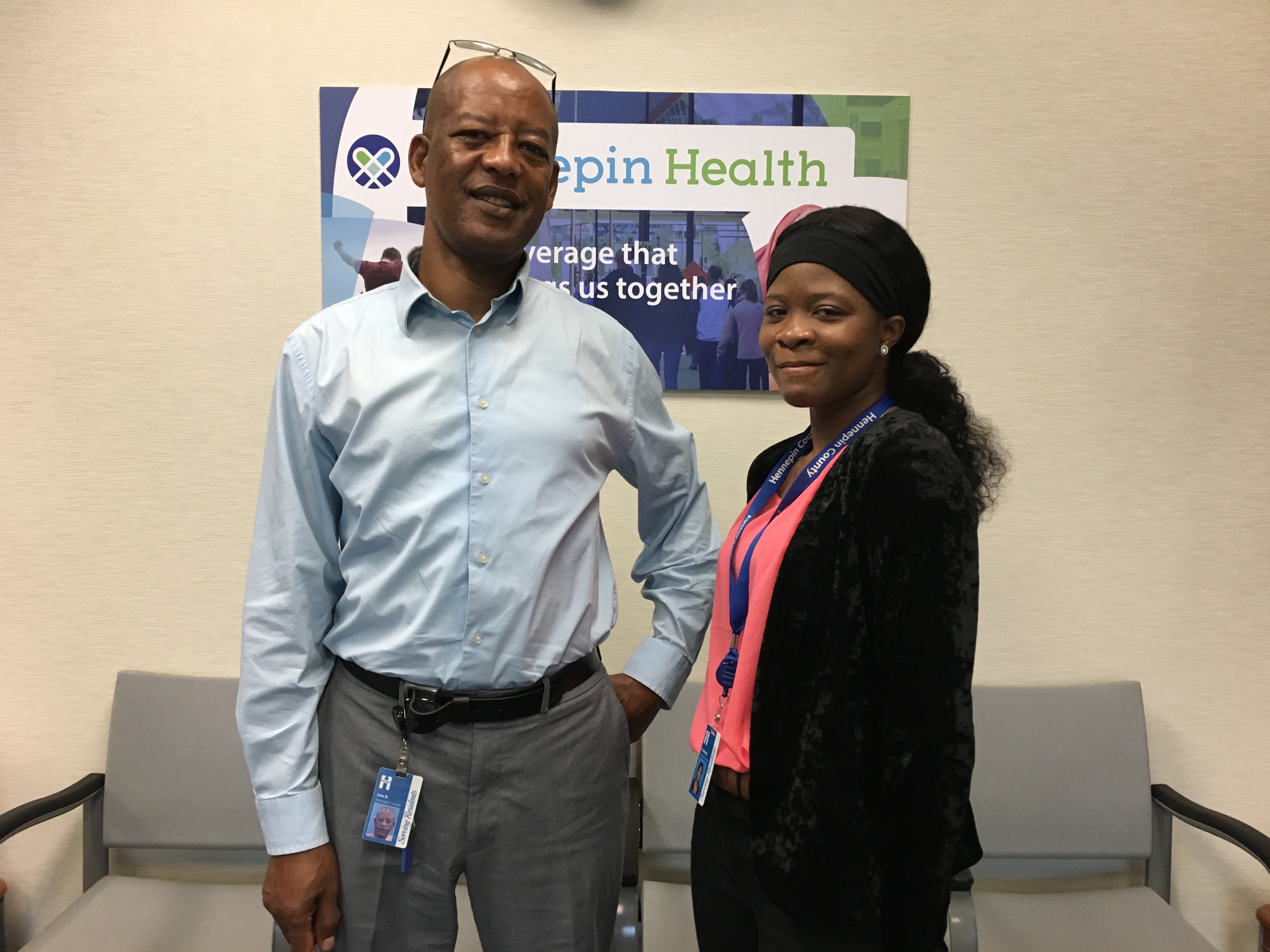 Our Mission:
BrookLynk exists to coordinate partnerships that prepare employers to engage the next generation of workers and to connect young people in the Brooklyns facing barriers to employment with the skills, experiences and professional social networks needed to develop their pathway to college and career.
Our Vision:
To achieve the economic health, equity and well-being of our community ensuring prosperity for all. Our workforce is awesome because we have ignited the aspirations of youth and this attracts employers to grow their business in the Brooklyns.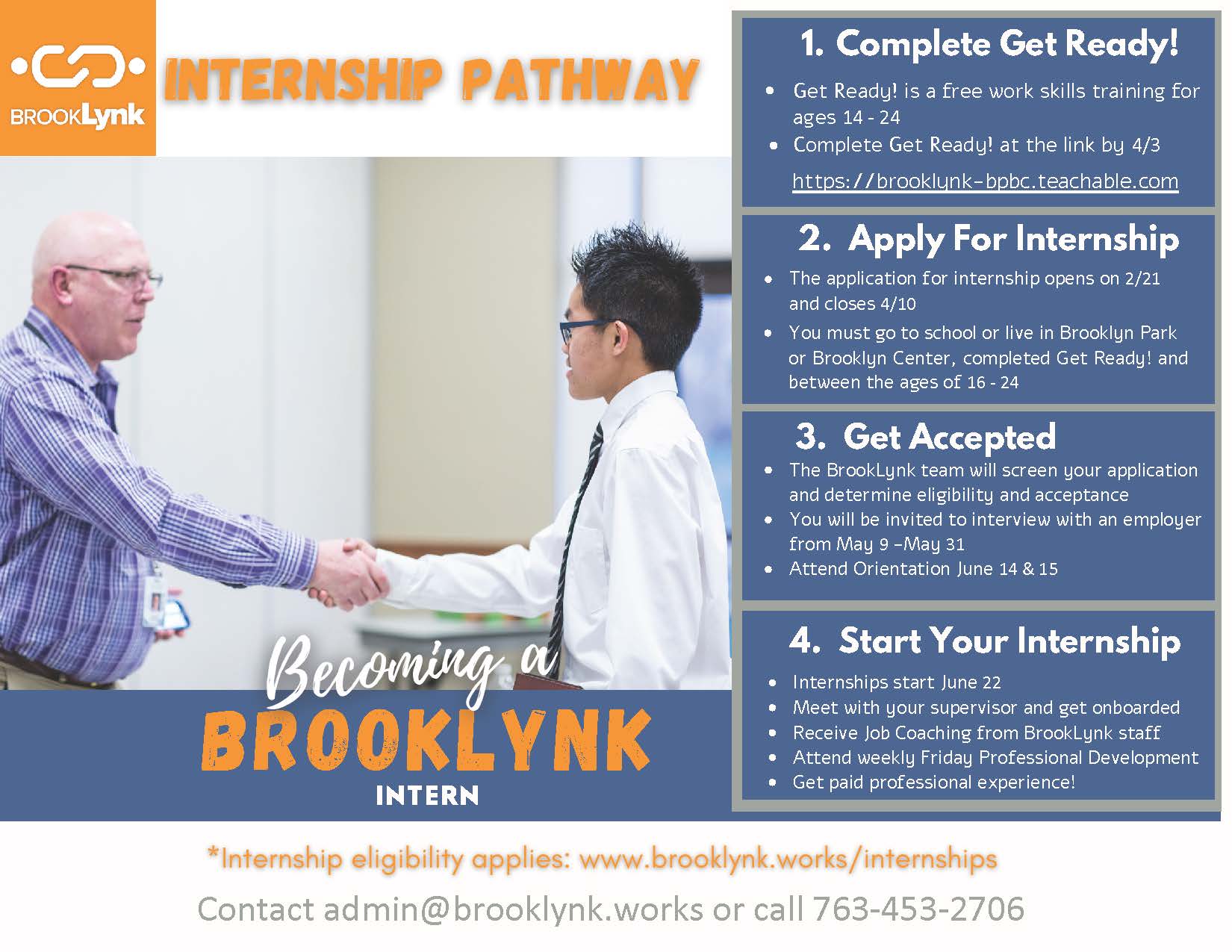 Becoming a BrookLynk Intern
1.) Complete Get Ready
Get Ready is a free work skills training for ages 14-24
2.) Apply for the Internship
The application for internship opens on 2/21/2022 and closes on 4/10/2022
You must go to school or live in Brooklyn Park/Brooklyn Center, completed Get Ready! and be between the ages 16-24 by June 1, 2022.
3.) Get Accepted
The BrookLynk team will screen your application and determine eligibility and acceptance.
If accepted you will be invited to interview with an employer
Start orientation on June 8th and 9th
4.) Start Your Internship
Internships start June 22
Meet with your supervisor and get onboarded
Attend weekly Friday Professional Development
Get Paid for professional experience!